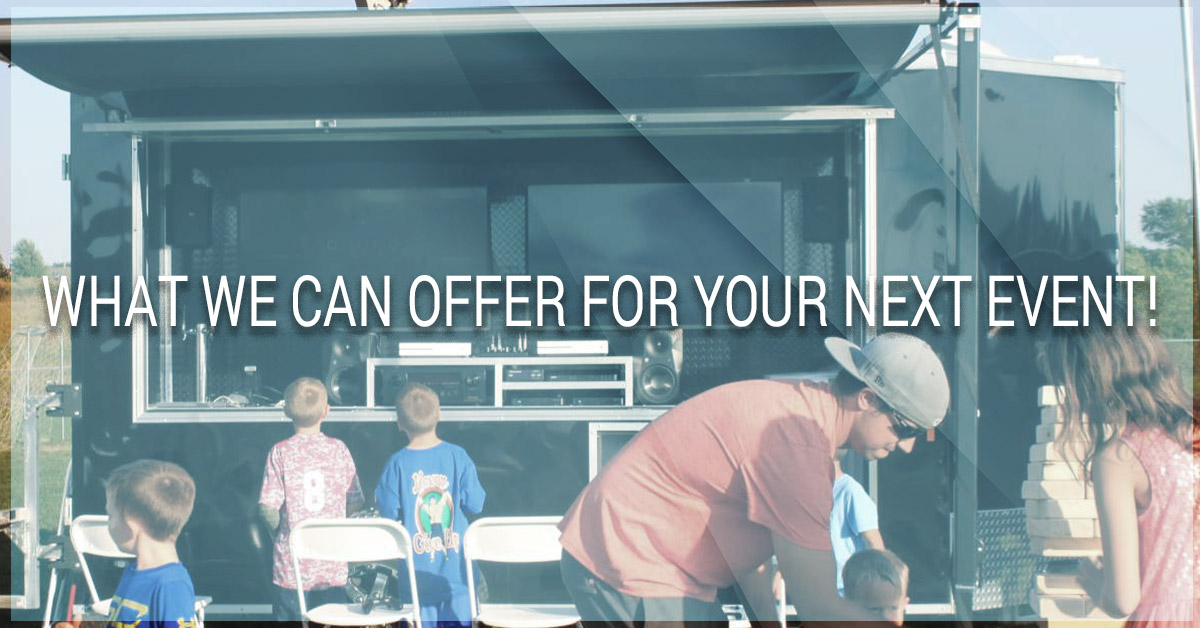 What We Can Offer For Your Next Event!
At Party Trailers, we want to help you make your party one that your friends, family members, neighbors, and coworkers will remember for years. When you hire us for your next party or event, you won't be disappointed! Whether you're in Kansas, Missouri, Nebraska, or Iowa, Party Trailers will come to you. Keep reading below to find out what Party Trailers is bringing to your events and be sure to check out the different packages we offer. Contact us to get started!
Party Trailers Is the Life of the Party!
Whether you're planning a corporate event, birthday party, tailgating event, or you need some entertainment for your wedding, we've got you covered. Party Trailers comes fully stocked with everything you need to have a great time. Our services include:
• Tables and chairs
• Two 50-inch televisions
• Satellite TV
• Bluetooth hookups for optimal music options
• DJ services (optional)
• Party lighting (optional)
• Canopies
• Two concierges
• Dual gaming systems
• Outlets for phones and other small electronics
• Virtual reality (VR headsets)
• Beer tap
• A Traeger pellet grill
• Wireless mics
• Chafing stations with heat box
• Bathroom with hot running water
• Ice chest with 20 pounds of ice
• Outdoor games
When you hire Party Trailers, you get all the elements of an amazing party in one trailer. Instead of stressing over trying to find entertainment that everyone will enjoy, all you have to do is hire Party Trailers. We provide you with everything you need to ensure that your party or event is sure to be one that your guests will never forget.
Hire Party Trailers for Your Next Event!
No matter if you're in Kansas, Nebraska, Missouri, or Iowa, Party Trailers can come to you. Check to see if we are available for your next event, and be sure to book us before it's too late!
We look forward to seeing you soon.